Cauleen Smith
Bronze Icebergs
10 October – 23 December 2020
Opening Saturday, October 10, 5–9pm
'The possible has been tried and failed. Now it's time to try the impossible.' – Sun Ra
Please join us on October 10, between 5 and 9pm, for the soft opening of Bronze Icebergs, an exhibition by artist and filmmaker Cauleen Smith. This show marks the Los Angeles-based artist's first solo exhibition in the Netherlands and brings together a new series of drawings, a film and a flag designed especially for the occasion.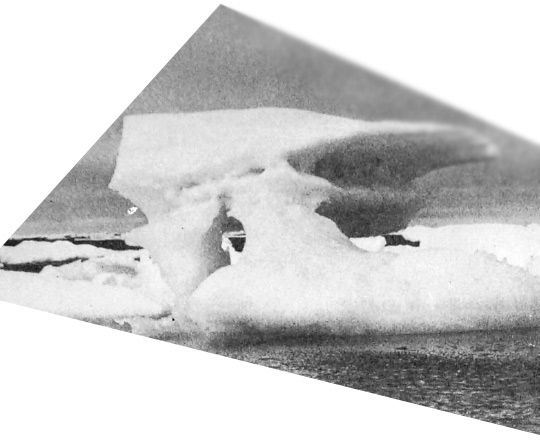 On Friday, July 3, at the *very* precarious moment in which the Covid-19 death toll in the US had recently surpassed one hundred thousand people and when millions, despite the dangers, were taking to the streets enraged by the relentless (police) brutality and injustice against people of colour, a news notification popped up on screens across the globe. It announced that a presidential executive order had just been signed by the US president that condemned the destruction of monuments and called for the building of a national garden that would feature the statues of 'Our American Heroes'. The definition of 'our' couldn't be more at stake. The executive order came as yet another sadly unsurprising and vile response from Trump to the toppling of monuments across countries.

Such an action has, at different moments, served as a physical and symbolic public exfoliation ritual for many when distancing themselves from ideas and individuals that they no longer want to be associated with (or never even identified with in the first place). The most recent toppling of bronze was a long-overdue reminder that it is truly time we reckon with our colonial pasts and rise up to the demand to acknowledge the existing conditions of inequity within our societies, and to do so as a community.
Smith's work, which often takes shape across various forms, is grounded in the imaginary possibilities of the moving image and seeks to propose an alternate future through speculative narratives. And this moment we are living through calls for just that: the healing power of reimagining.
In the forty-six drawings on display at Kunstverein, Smith manipulated the official announcement by inserting the names of significant Black female activists and cultural figures as well as moments of insurgent uprisings that are commonly written out of history.
By repeating, revising, filling in and marking language from the executive order document—and pairing it with images and names of various violently extracted and mined mountains, icebergs, prairies and rivers—Smith lays bare the harmful practice of erasure in relation to cultural significance and the standards of who, or what, is deemed as such. But in doing so, she also points to the transformative potential of rewriting collective memory through the work of revolutionary thinkers and events—ones that have changed our political realities yet have been unjustifiably overlooked.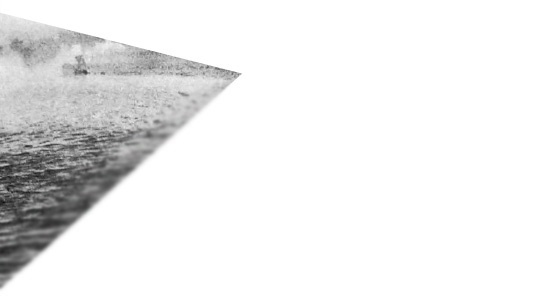 Juxtaposed with a flag affixed to the exterior of Kunstverein and the film Lessons in Semaphore (which captures a choreographed movement with flags whereby a performer communicates through visual signals), this new series asks how these acts of revisioning help refigure our relationship to threatened environments and undo the destructive heroisation of figures who too quickly have been cast in bronze.
Kunstverein would like to thank AFK and its members for their continued support.
---
Seth's Books Bookshop
November 26 – December 23
Laughter, Columbusplein 233, 1057 TP Amsterdam
Open: Tue–Sat, 11am–5.30pm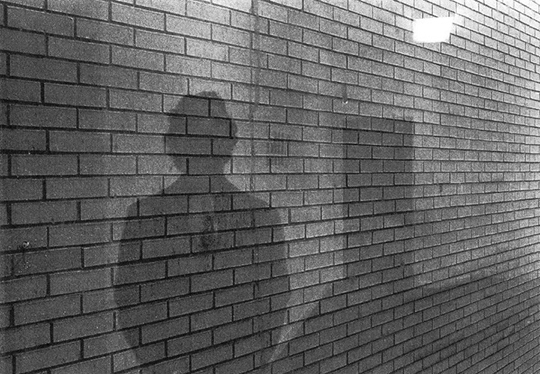 Duane Michals, "Photograph of Seth Siegelaub," (1969) Courtesy of the Artist and the Siegelaub Collection & Archives at the Stichting Egress Foundation, Amsterdam.
In 1969, when Seth Siegelaub set up the exhibition January 5–31, 1969 he left these typewritten instructions for his then secretary Adrian Piper:

Get keys
Answer phone "Seth Siegelaub"
Catalogs are available only at gallery – if any one wants extras we will mail them. (except for the press)
If someone is interested in purchasing work, call me.
My other phone is 288-5031.
Gallery hours: Tuesday – Saturday, 11 – 5:30.
Gallery will exist for this month only.
Every morning turn on both Robert Barry pieces.
Lawrence Weiner has one freehold piece (see catalog) – if anyone inquires about this – tell them they can own the piece by making arrangements with Mr. Weiner at GR7-4113.
Haved people sign guest book.
The tpyewritten Information sheet is for press

only

.
For the first six hours of the exhibition (sat.) take a polaroid photo every 1/2 hour of the Huebler sawdust (looking into the hall) and then place it on the wall (with scotch tape) near the type-written document. At the end of the 6 hours (5 PM Sat.) remove the sawdust and throw it away.
To celebrate the launch of Seth Siegelaub "Better Read than Dead": Writings and Interviews 1964–2013 (in which the above note is included) Kunstverein will take a cue from Seth's instructions and transform our second space, located at Columbusplein 233, into a Seth's Books Bookshop for one month only. The arrival of this new publication, modestly financially supported by Kunstverein, is especially exciting for us since it marks the important moment that this inspirational material by the hand of our dear friend and former board member Seth Siegelaub is made available to a larger audience in one concise volume, a wonderful initiative from our current board member Marja Bloem. The Seth's Books Bookshop set-up in celebration of this occasion will be exclusively devoted to selling books by and about Seth Siegelaub, all of which make for perfect Christmas presents. The shelves will be stocked with, among others: How To Read Donald Duck, rare books on the history of textiles, The Joke Book and of course this newest publication.