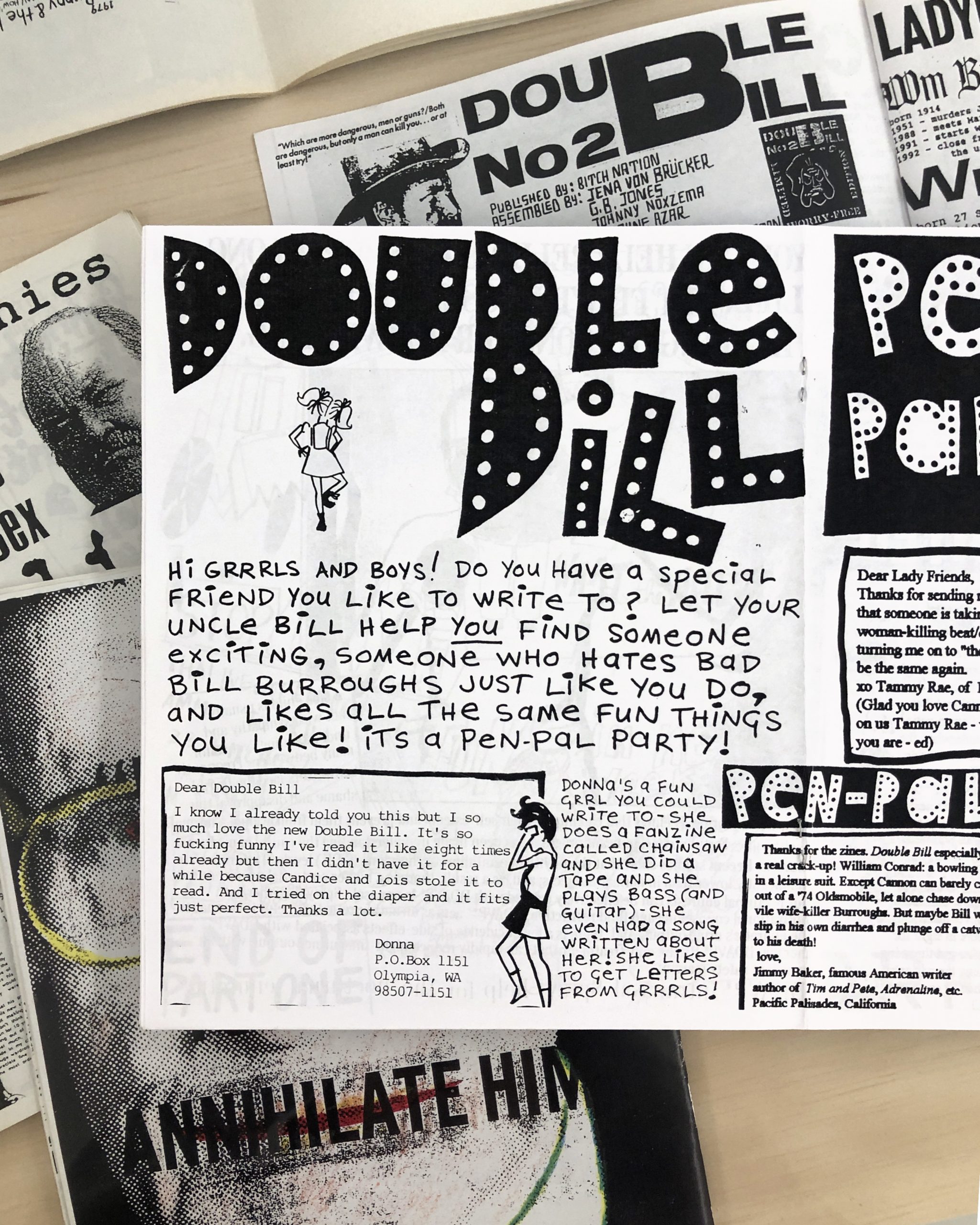 On March 30, 7-9pm, we're hosting a two-part event with and around what the punk polymath G.B. Jones and her Dutch counterparts have conjured into being through publishing.
The evening will begin with a conversation between graphic designer and researcher Rosen Eveleigh and Lot Oostveen, an editor of Wild Side—a magazine by and about the queer, lesbian and BDSM locale of Amsterdam and Utrecht in 1990-96.
Following this, G.B. Jones will take the stage so that we can finally—twenty-eight years after its first attempted publication and subsequent censorship—have a proper book launch for G.B. Jones, the artist's only monograph featuring the complete raunchy collection of Tom Girls drawings. This publication is finally seeing the light of day thanks to our franchise sister Kunstverein Toronto, and will be available for sale and signing(!) on the night.
Limited spots available.
Entree: €10 (free for members).