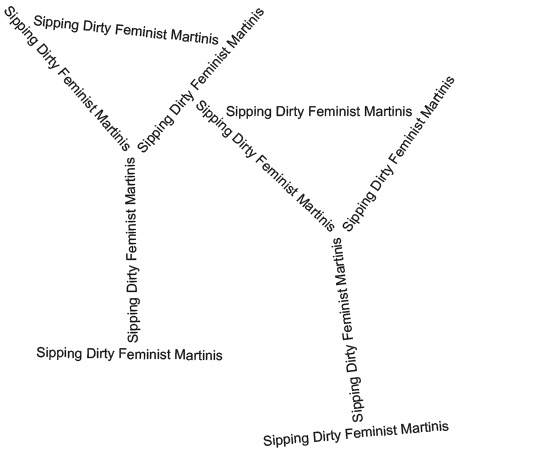 Sipping Dirty Feminist Martinis
May 13, 2022, 9pm–2am
On location: Het Hem
When our speakeasy bar, Bob's Your Uncle, opened in the back of our exhibition space back in 2015, the first drink we served in it was a Dirty Feminist Martini – a recipe by the virtue of Melissa Gordon served in conjunction with the launch of PERSONA, an artist-led magazine which she co-edits. Since the drink still very much echoes in our activities, we invite you to come taste a serving of this resurrected beauty on May 13 during Amsterdam Art Weekend's party at Het Hem. While you sip your drink, our director Yana Foque and our former colleague Reinier Klok will browse through their collection of MP3s between 11pm and 2am.
Tickets for the event cost €7,50 and can be purchased here. Members of Kunstverein can come for free. RSVP if you would like to attend.
Also, since part of the initiative at Het Hem is to highlight ​​Amsterdam's project spaces, Kunstverein will be selling some of its editions and March Merch. What will we have in store? A bag by Rudy Guedj, an ashtray by Sarah Crowner and a keychain by Sabo Day.