Clara Amaral
She gave it to me I got it from her
On Location: Huis de Pinto (Sint Antoniesbreestraat 69, Amsterdam)
Launch: March 1,  7—9pm (free)
Performances: March 4—6, daily at 6pm, 7.30pm, 9pm (€12.5/ €8 for members)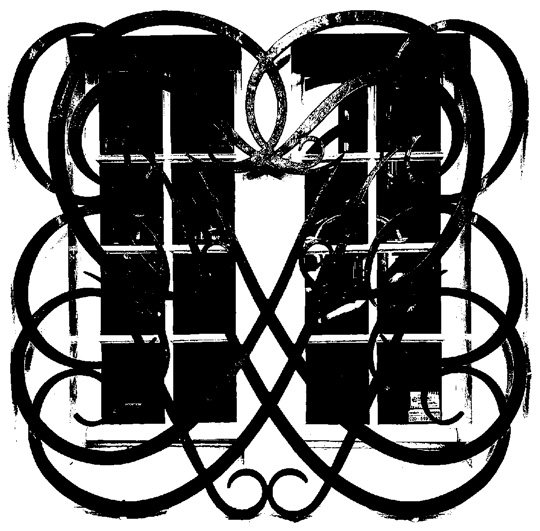 She gave it to me I got it from her is a dormant performance in book form that skips through five generations of women in Clara Amaral's family and hinges on the one in the middle—the last one in the sequence to not have been taught how to read or write. What at first sounds like some family trivia in actuality offers a glimpse into a deeply rooted sociocultural obstacle that many women in Portugal faced up until the 1950s, before the reform of the education system—which until then often excluded women on the basis of their gender or economic status. 
She gave it to me I got it from her is more than the sum of its pages. Of course, it can be read according to convention, from front to back, left to right, page one to page two, and so on. Most probably, in this case, the text will appear to be nonsensical. This stratagem is employed to underline the notion that the conventional isn't necessarily right, while also emulating the frustration experienced by someone who is excluded from cracking the code of language. Alternatively, you can read the publication according to its score, which will reveal the path hidden in its pages. Better yet! You can let the author take you by the hand and lead you along this route with manual dexterity, ultimately ripping the structures it's bound together by apart.
Attend the launch
For the occasion we have  organised a rare screening of Guy Sherwin's film Messages (16mm, 35min), a diary-essay recording the development of language, in words and drawings, of his young daughter Maya which sits nicely in parallel to Amaral's own practice. You'll also have a chance to flip through the book, buy it on the spot and talk to Amaral in person. Please note that the launch on the 1st of March doesn't include the performance by Amaral.
To join, simply show up. When we've reached full capacity we will adhere to a one-in, one-out policy. Please note that you will be asked to show your proof of vaccination, recovery certificate or a negative test when entering.
Attend a performance
Later that same week Amaral will activate the performance (60min) daily at 6, 7.30 and 9pm. Tickets to attend one of these moments on either March 4, 5 or 6 can be purchased via the website of our co-hosts Veem House for Performance. The audience for each performance is limited to a maximum of five.