Spring arrives at the café (BLOOD book launch)
June 18, 6–8pm
Columbusplein 233, 1057 TX Amsterdam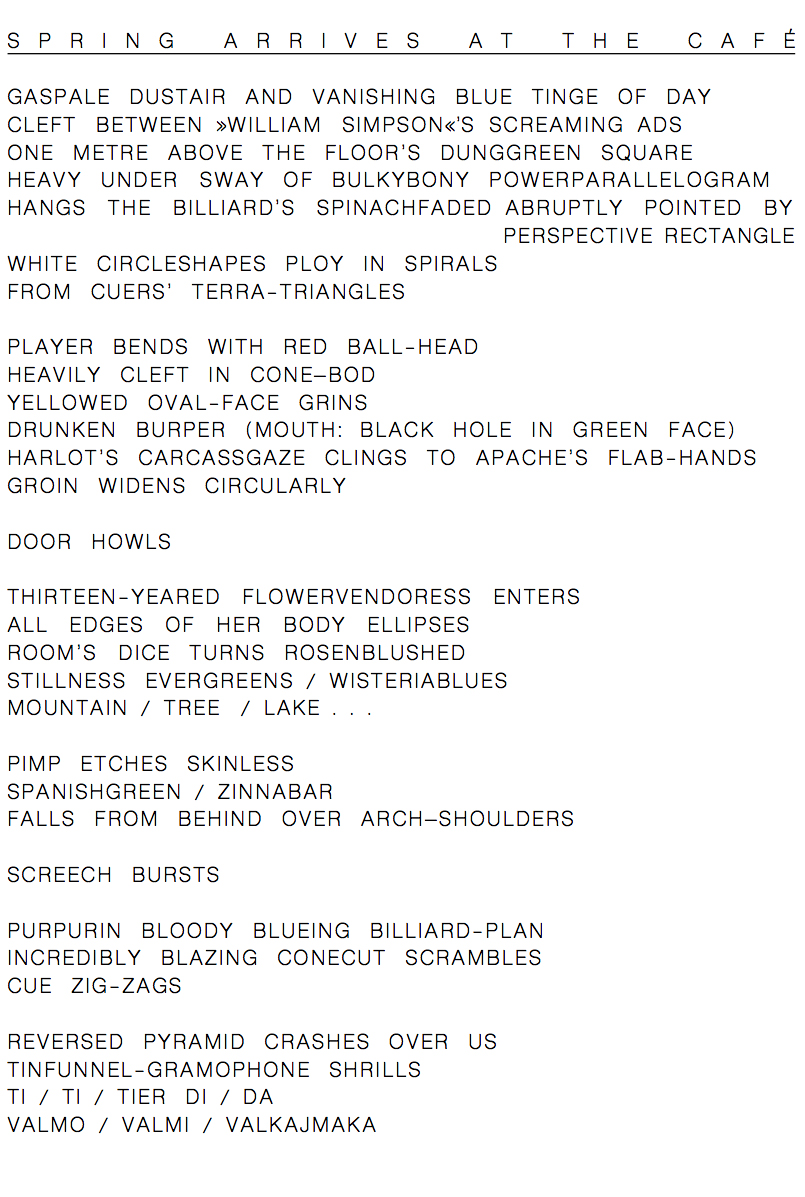 This event marks the unveiling of BLOOD, the newest publication on our imprint, edited and designed by Line-Gry Hørup. BLOOD has been six years in the making. This long-awaited publication presents the first-ever translations of the fourteen (and only) poems written by the Danish art historian and publisher R. Broby-Johansen in 1922, for which he was sentenced to jail. In vivid and gory details, the poems depict the red-light district of Copenhagen's underbelly. In them, he defends those subjected to misery and poverty, and comments on the hypocrisy of the bourgeoisie responsible for their misery. The appendix of the book gives a unique insight into Broby-Johansen's methodology, interests and life following the end of his career as a poet, through photographs taken by Johannes Schwartz and translations of the archive by Hørup.
Since a more traditional book launch is currently out of the question, we're launching the book with a special vinyl by the editor/designer, installed on the front window of our *new* publishing-oriented location in Amsterdam-West. Simultaneously, from afar, you can enjoy a series of audio recordings of the poems from the book here.
For orders of the book, please contact us via email. Kunstverein members receive 50% off publications.