The How and the What – edition hansjörg mayer
15 February – 11 April 2020
Extended until 21 June
From Thursday May 21 we welcome you back to The How and The What – edition hansjörg mayer. In addition to the first leg of the exhibition, which had focused on Mayer's early typographic and film experiments, it will now feature almost the entire output of Mayer's imprint, including the early Futura magazines as well as later ethnographical publications which earlier were on show at EENWERK.
The catalogue can be browsed during our regular opening hours (and by appointment) until the end of June, and is open to a maximum of two visitors at a time.
Kunstverein, Boekie Woekie and Eenwerk are happy to invite you to their joint exhibition of Hansjörg Mayer: "typoet," concrete poet, printer, publisher and teacher. This fragmented exhibition – with the resolve of an institutional show – brings together Mayer's (Stuttgart, 1943) extensive and diverse oeuvre. By placing Mayer's work in the context of the bookstore, the street, the library, the gallery and the school, different aspects of his practice are shown.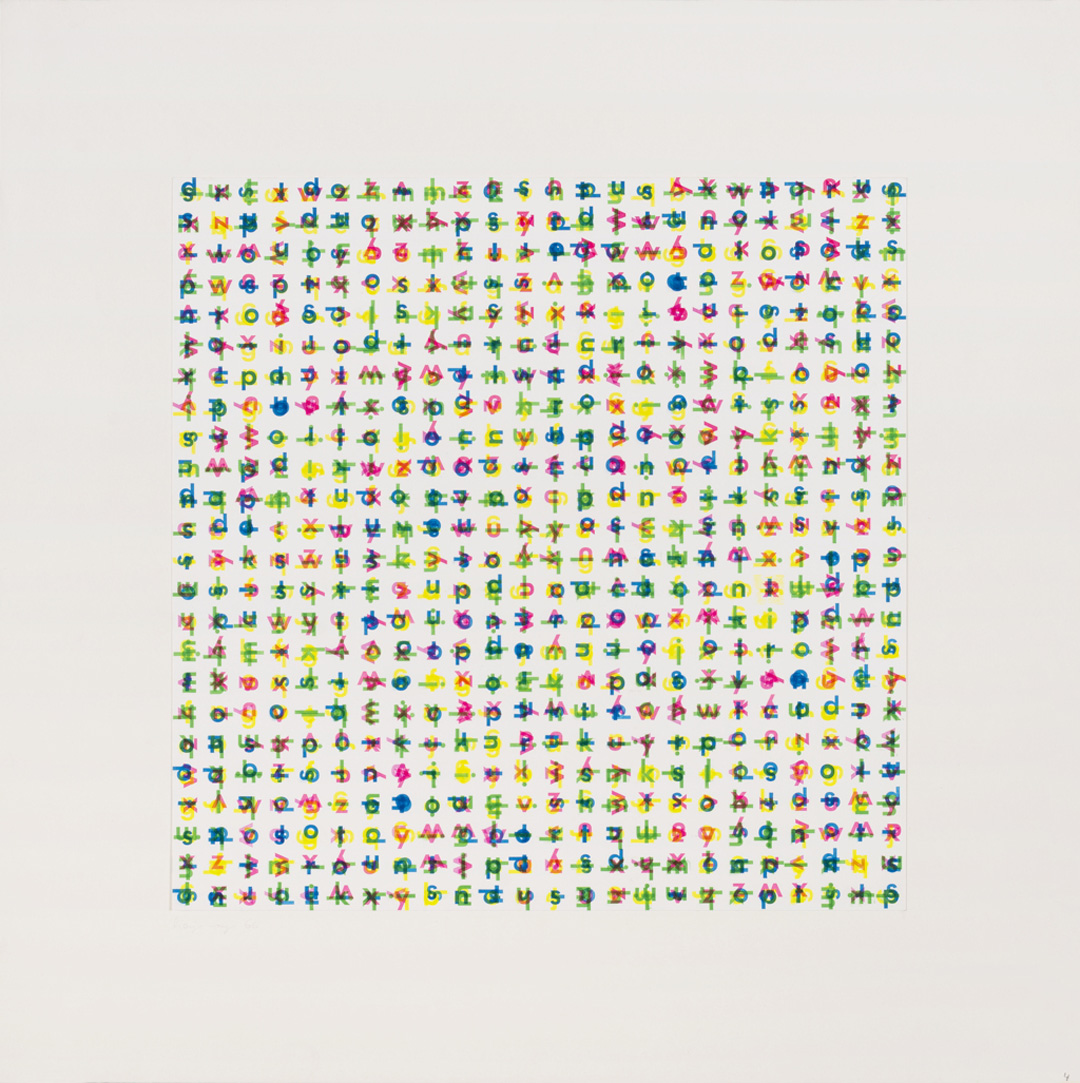 Kunstverein
(Hazenstraat 28, Amsterdam. Open Thu–Sat, 1–6pm or by appointment)
Early experiments with typography and film take center stage at Kunstverein. From outside, projected directly onto the large front window of the space, passersby can watch the little-known films Mayer made as part of the Filma Arbeits Team. F.A.T. was a pioneering experimental film-making project set up by Georg Bense, Hansjorg Mayer and Rainer Wössner in Stuttgart. The films show their intense preoccupation with language, text and structure. Inside, Mayer's own concrete poems and experiments with typography and printing techniques will be shown. These early works – in which the graphic and poetic is a result of experiments with technology and material – are key to understanding Mayer's work.
Boekie Woekie
(Berenstraat 16, Amsterdam. Open Daily, 12–6pm)
Boekie Woekie is the artists' bookstore run by the artists Henriëtte van Egten, Rúna Thorkelsdóttir and Jan Voss. On this occasion (almost) all of Roth's books, published by Mayer, will be on display alongside the many Roth books they regulary hold.
Eenwerk
(Koninginneweg 176, Amsterdam. Open Thu–Sat, 1–6pm) – as the name suggests – shows only one work by one artist at the time. In the main gallery, enlarged pages from Mayer's Typoaktionen as well as the 'leporello' itself will be shown. In addition, many books published by edition hansjörg mayer will be on show in the library of Irma Boom, adjacent to Eenwerk. Visitors are invited to browse through this immense, inspirational collection of publications, including Mayer's own 'typoems', the Futura series, artists' publications, artists' catalogues and his later ethnographic books.
Finally, a first! At all locations, visitors can listen to records from Selten Gehörte Musik (Seldom Heard Music) – Mayer's record label which captured the improvisation and mayhem of (among others) Dieter Roth, Gerhard Rühm, Hermann Nitsch and Oswald Wiener .
The exhibition is based on an idea by Marja Bloem.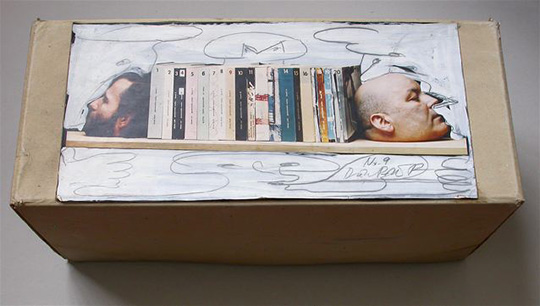 Additional Event in collaboration with Studium Generale Rietveld Academie
20 March 2020, 4–6 pm
An afternoon of talks with Hansjörg Mayer and his contemporaries will take place at the Gerrit Rietveld Academie. Dialogues between the work and working methods of Hansjörg Mayer and kindred spirits will be discussed. The full program will be announced soon via https://studiumgenerale.rietveldacademie.nl. Additionally, a selection of work produced by Mayer and his students while he was teaching at Bath Academy and Watford School of Art, will be on display at the library.
This exhibition has been made possible through the kind support of Amsterdams Fonds voor de Kunst, Kunstverein's (Gold) Members and Stimuleringsfonds Creatieve Industrie.