We invite you to attend the celebratory launch of Grace Crowley – the newest publication of Riet Wijnen on our imprint Kunstverein Publishing. This launch will take place within the exhibition Who's Werner? on 24 November at 3pm with a reading by Riet Wijnen and Rindon Johnson.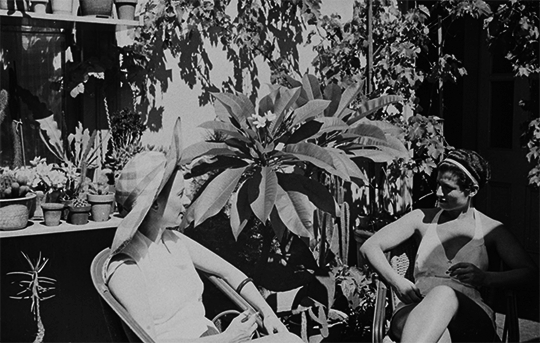 Grace Crowley is a publication based on letters sent to the Australian artist and pioneer of modernist painting Grace Crowley (1890–1979) by friends, family and colleagues. Parts of those letters, which are now housed in the Art Gallery of New South Wales and the State Library of New South Wales archives in Sydney, were transcribed and categorized by Wijnen in subsections such as 'Marital Status', 'Teaching', 'Hosting', 'Eurasia', 'X', 'Being A Woman', 'War', '$', and 'Making Work'. The result is an alternative biography constructed solely through a living set of relations.
For the occasion Wijnen has invited writer and artist Rindon Johnson to read Conversation Six: Double Lines together. This fictional dialogue brings Grace Crowley and the British Constructivist Marlow Moss (1889–1958) together, which partly stems from Marlow Moss, a book by Wijnen previously published on our imprint in 2013. Through short monologues Moss and Crowley introduce us to important personal, professional and political relationships they maintained throughout their lives, and slowly parallels start to unfold between their two lives. Similarly to the book this conversation is also divided into subsections such as 'Mentor', 'Lovers' and 'Gender'.
This publication was made possible with the support of Biennale of Sydney, Mondriaan Fonds, Amsterdams Fonds voor de Kunst, Stichting Niemeijer Fonds, Rijksakademie van beeldende kunsten, and Stichting Egress Foundation.