Club Night: Beyond the Desert, Do Ghosts Wither?
With Lucrecia Dalt, Love-Songs & Mitko Mitkov, Tintin Patrone & Orpheu de Jong
Invited by Phuong-Dan
20 March, 9 pm
at Cinetol
Tolstraat 182
1074VM Amsterdam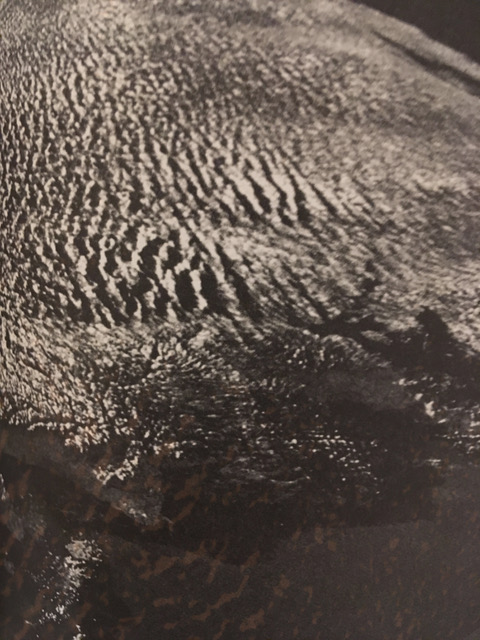 For this third edition of our monthly Club Night Hamburg based cultural anthropologist and DJ Phuong-Dan has selected a number of artists that through their practice will contemplate our (eurocentric) fascination for the foreign and explore both our glorification as well as our prejudices for the other, the unknown. The evening is a critical inquiry of our exotizing habits, of which the creation of stereotypes is one, but it is also an acknowledgment and acceptance of the foreign as a source of artistic inspiration. This ambivalence is approached in a diverse, playful way through; the musical contribution by Lucrecia Dalt, Orpheu de Jong, the band Love-Songs, a reading by Mitko Mitkov and an installation by Tintin Patrone.
These contributions do not want to provide an answer, but rather offer an illustration of how we can reflect critically, poetically and sometimes slightly dark humoured on our shared histories, routines and habits. Submerge yourself in a work made especially for this event by Tintin Patrone based on the popular Taiwanese Broadway musical from 2014 called 'Fort Zeelandia' depicting the Dutch presence in Taiwan, followed by a live performance of Lucrecia Dalt on the subject of Terra Nullius (No Man's Land). After, Love-Songs will play a single one song titled Inselbegabung (Savant Syndrome) dealing with the phenomenon of someones extreme talent, in specifically one thing. Simultaneously, Mitko Mitkov will let us be part of his subjective imaginations of speculative islands. The evening will conclude with a listening set by Orpheu de Jong who will explore the topic by searching through his own collection of so-called Library Music – a genre which often categorizes music by continent, country or region and in doing so emphasizes the western construction and reduction of the faraway.

Phuong-Dan is a DJ based in Hamburg, Germany. For over a decade now he is both resident and host at legendary St. Pauli underground venue Golden Pudel Club. In addition, he works on a project-specific basis amongst others as a screenwriter, photographer and music curator.
Lucrecia Dalt dove into music full–time after working as a civil engineer in Colombia. Her pursuit of avant–garde sound brought her to Spain and then to Germany, where she currently resides. While highly technical, Dalt has always balanced the sharp mind of a methodical thinker with the restless heart of a passionate artist, gradually seeking a way to create handcrafted mental states through sound, maintaining a quantity of emotionality, merging accessible, melody with abstract structures, handcrafted effects and sampling. Her recent work develops around the ideas of repositioning fiction, time perception, scale, telluric effect, repetition, vocoding and sound dynamics.
TinTin Patrone is a German-Filipino multi-disiplinary artist who has worked as a composer, musician, actress, film and music producer, painter, performance artist and author. The connections between music, art, sound and experimental gesture is the general field TinTin Patrone is interested in. One focus of her creations lies on the visual elements of music, the tension between conceptual ideas and physical existence and how we relate to music individually and as a society. Her performances and installations include elements from musical Concept-Art, Fluxus and Social practice. Another important inspiration that informs her artistic practice is the culture of associations and clubs; she often performs with her orchestra or cooperates with other artists and collectives.
Love-Songs are Thomas Korf, Manuel Chittka and Sebastian Kokus. The trio has developed its own musical twist over the past few years. Different variations of Kraut music becoming an amalgamation of the heritage of German avant-garde pop music. Influences of Dub, Wave and Cosmic Music are obvious but rudimentary. The development of a new (musical) language is the primus of their work and finds a temporary climax on the recently released 'Inselbegabung EP' on Kame House Records.
Mitko Mitkov is a writer and publisher who lives and works in Hamburg. He is active in the fields of art and culture, initiating various projects mostly through his platform One%ofOne (oneofone-verlag.com).
Orpheu de Jong
Taking real pride and joy in unearthing and sharing his usually musical treats, Orpheu The Wizard is musically curious and invites his audiences to be so too. As versatile as he is eclectic, you are as likely to be floating in outer space one moment as you are rooted to a beat the next. Orpheu is a celebrated DJ known for the breadth and depth of his taste and the passion with which he plays. He is also the co-founder of Red Light Radio and the in house designer for Dekmantel.

Kunstverein thanks it (Gold)members for their continued support to our program. Together with Cinetol we also wish to thank Amsterdams Fonds voor de Kunst, Stadsdeel Amsterdam Zuidoost and Volkshotel for their support to the Club Nights. A special thank you for this event goes out to the Goethe-Institut, Amsterdam and RE:VIVE, an initiative by Nederlands Instituut voor Beeld en Geluid.