Zapp Magazine Club Night with Kathe Burkhart, Sean Dower, Karl Holmqvist, Annika Ström stand-in and Cosy Camping.
20 February, 9 pm
at Cinetol
Tolstraat 182
1074VM Amsterdam
€6 (€4 for Kunstverein members and neighbours of Cinetol)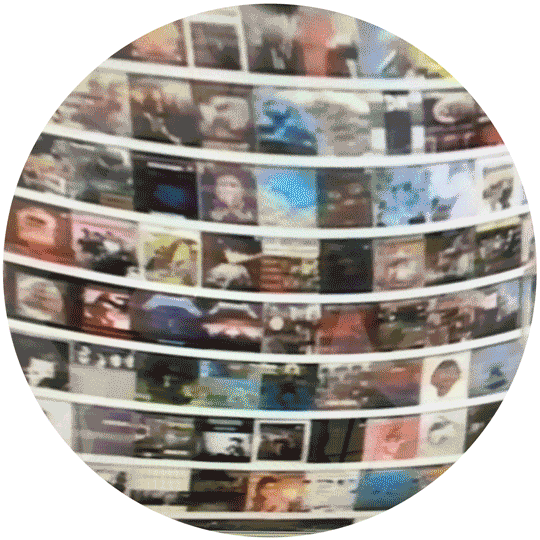 When was the last time you found yourself in a space where the ceiling was just a little bit too low, the music a little too loud, the drinks warm and everyone smoking, singing along to 'A Hard Day's Night' between breaths… Without wanting to bring out too much of the nostalgia, we would like you to join us for the second Club Night* hosted by Kunstverein, at Cinetol.
This time the event is centered around Zapp Magazine, a (initially) quarterly magazine on VHS videotape which allowed you to watch exhibitions from the comfort of your own couch. The parts you didn't like you could fast-forward through, the ones you did you could watch on endless repeat. It was an initiative by Corinne Groot, Jack Jaeger, Arnold Mosselman and Rob van de Ven. With the help of correspondents from all over the world Zapp had eyes and ears everywhere and covered exhibitions, performances and… afterparties!
While you can binge-watch all the original tapes in the exhibition featuring the full Zapp Magazine archive at Kunstverein until March 16, we invite you to experience the performative work of a few artists featured in the video tapes, live on stage during our second Club Night at Cinetol on February 20.
With Kathe Burkhart (Zapp #0 &1) reading from xx, Sean Dower (Zapp # 3 & 4) introducing a new musique concrète composition titled 331/2, a performance by Karl Holmqvist (Zapp #3 & 4), a tentative appearance by Aernout Mik (Zapp #6 & 9), and a stand-in performance by xx of Annika Ström hit 'I Don't Know What to Sing' guided by casio-piano. Cosy Camping will provide tunes before and after.
During the event we will also screen extra footage from the Zapp Magazine archive, including footage from Lothar Hempel's Lotusclub, selected by Rob van de Ven en Corinne Groot to set the scene.
*Club Nights is a series of events in which we focus on artists who as well have a 'lesser known' musical practice, or vice versa, and invite them to share their work for one night in the small club setting of Cinetol.
Cinetol and Kunstverein wish to thank Amsterdam Fonds voor de Kunst (AFK) and Stadsdeel Zuid for their support to this program.