The New Body by Astrit Ismaili
8–15 December 2018
Opening: 7 December 2018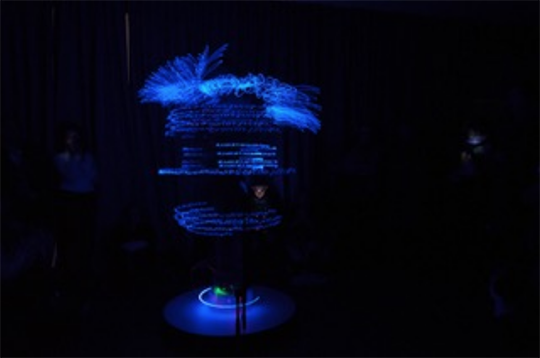 On Friday December 7, Astrit Ismaili will present their performance The New Body at Kunstverein. For The New Body, Ismaili designed a wearable musical instrument that challenges the biological body's physical and mental capacities by adding to and changing natural (given) traits. The New Body underlines their ongoing engagement into body and gender politics, and their exploration of the human voice in relation to physical movement.
The performance starts at 7 pm sharp, but you can join us for a glass of Glühwein in front of our space from 6.30 pm. In the week following the performance, a ghostly hologram of The New Body will inhabit Kunstverein (on view during regular opening hours until December 15).
This performance has been made possible with the help of Mondriaan Fonds, LambdaLambdaLambda, Digital Spring, Salts, and Stedelijk Museum Amsterdam.