2016 has passed, but some of its (political) diseases still linger…
Time to get to the heart of the problem…
Time for an alternative cure…
Please join us on September 8 and 9 for the opening of Kunstverein's new season and the Dutch premiere of Styrmir Örn Guðmundsson's performance What Am I Doing With My Life?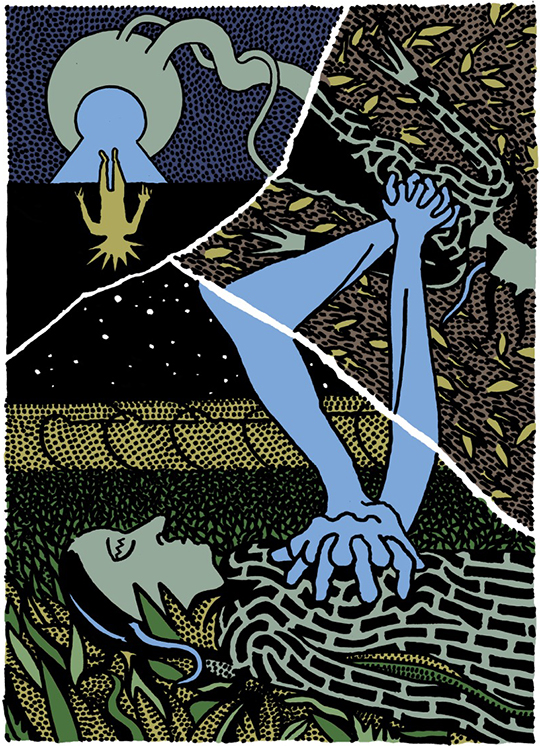 What Am I Doing With My Life? is a traveling opera, a rap show and a comic routine combined, that deals with the subjects of (alternative) medicine, general health and death. The map for this touring performance takes on the shape of a body, with each European city on its path representing a different part in need of medical assistance.
Aid and relief is given to its Amsterdam audience by self-proclaimed Doctor, Styrmir Örn Guðmundsson, with the help of local collaborators: Indriði Arnar Ingólfsson, David Bernstein, Géraldine Longueville, Hreinn Fridfinnsson, Anat Spiegel, Thomas Myrmel and Annabelle von Girsewald (as tour manager).
●
On Friday September 8, at 7 pm the action starts with crystal tears, Mayan death flutes and lullabies performed within an architectonic intervention by Hreinn Fridfinnsson.
Serving herbal elixirs.
●●
One day later, on Saturday September 9 at 7 pm, the performance is repeated, but with a twisted end: a boom box-amplified procession, on bikes, leaves from Kunstverein and slowly crawls across Amsterdam to end at David Bernstein's opening of Because Most of the Cosmos is Compost (Thinging Part V) at P/////AKT.
The performance on Friday is a members only event. Due to its specific context, space is limited. We advise you to arrive early on Friday and/or (on bike) Saturday.