Kunstverein, Gallery Juliette Jongma, Tulips & Roses and Marres, Centre for Contemporary Culture present:
A performance by Robert Wilhite and the launch of three publications: LABOUR, The Federal #2 and Chris Evans: Goofy Audit, collected works 1998 – 2010
20 December, 19.00 – 21.00
Location: Gallery Juliette Jongma, Gerard Doustraat 128a
———————————-
About the performance:
A restaging of Robert Wilhite's Audio piece for his solo exhibition at Larry Gagosian's first gallery in Los Angeles, the Broxton Gallery, 1976. The windows were blocked off and the artist read explanations over the phone of the exhibition on view. No caller got the same explanation. Half of the callers received explanations and the other half received a sound work created for the event. A limited number of records documenting the event were produced.
About the publications: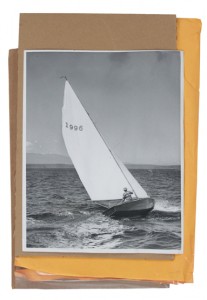 The Federal #2
Published by gallery Tulips & Roses, The Federal is an artwork reader, a periodical magazine hinged on a single artwork per issue with some new writings revolving around it. Right now it seems that it's grasping at some kind of non-disciplinary knowledge.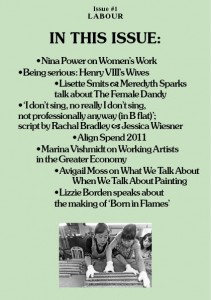 LABOUR
Initiated by artist Melissa Gordon, LABOUR addresses the general conditions of feminized labour, and how a feminist reading of work benefits a critique of the current scenario for all art workers. It includes new writing and presentations by: Nina Power, Henry VIII's Wives, Marina Vishmidt, Emma Hedditch, Claudia Sola, Lisette Smits and Meredyth Sparks, Avigail Moss, Jessica Wiesner and Rachal Bradley, Lizzie Borden and Kaisa Lassinaro. The periodical arises from a series of four meetings of practicing female artists entitled 'A conversation to know if there is a conversation to be had', held at semi-public spaces in 2010 and 2011 respectively in New York (Dexter Sinister), Amsterdam (Kunstverein), Berlin (Salon Populaire), and London (Raven Row).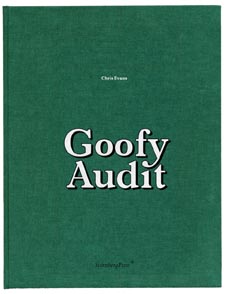 Chris Evans: Goofy Audit
Collected works 1998 – 2011
The work of artist Chris Evans (1967, Eastrington, UK) evolves through conversation with people from various walks of life, selected in relation to their public position or symbolic role – resulting in sculptures, letters, drawings, film scripts and unwieldy social situations. These become indexes of a larger structure through which Evans deliberately confuses the roles of artist, collector, philanthropist, commissioner, art dealer and public funding body. Goofy Audit presents a monograph of an artist, whose works conspicuously speculate in the space where art meets patronage, be it private, corporate or political. It includes essays by Penelope Curtis, Marina Vishmidt and Tirdad Zolghadr as well as a form of notation by Will Holder for each individual work produced since 1998.
Galerie Juliette Jongma
Tulips & Roses
Marres, Centre for Contemporary Culture