Stand up, script, reverse
Friday June 26, 4-8pm
At Apollohal Gymnasium, Amsterdam, NL

–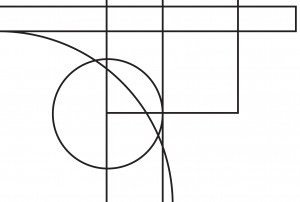 –
Please join us for Stand up, script, reverse, an event that introduces the artists Alexis Blake and Ilke Gers' research process into the transference of knowledge through the body. The event is both a site of research and production. Participants are invited to join the artists and experts in investigating the conditioned and intuitive body by exploring the idea of play and freedom within rules and structured systems.
Participants will learn a new set of skills with self-defense instructor Cesario Di Domenico tap into their body and mind connection with sport psychologist Anna Loots and draw another awareness of the body in space with Blake and Gers.
Stand up, script, reverse is presented within the contextual framework of Disassemblies, which is part of Knowledge is a Does – a reading group formed during a residency period at the Jan van Eyck Academie.
As places are limited, 30 participants, please send an email to reserve to office@kunstverein.nl (members have priority).
–
Apollohal Gymnasium
Apollolaan 4
1077 BA Amsterdam
–
This project was made possible by the generous support of Jan van Eyck Academie. Kunstverein wishes to thank its (Gold) members, Cesario Di Domenico – Martial Arts Academy Amsterdam, Anna Loots – Vereniging voor Sportpsychologie Nederland, and Stadsdeel Zuid.