Dear Participant,
Kunstverein has been interested in the work of Paul Ryan since the summer of 2012. We've decided to introduce you to his work via live workshops on Threeing and an eclectic, investigative source book.
Paul Ryan (1943–2013), was a pioneering video artist, writer, teacher and theoretician who worked and lived in New York City. Ryan's work appeared in the groundbreaking exhibition TV as a Creative Medium at the Howard Wise Gallery in New York in 1969, and he was a member of the Raindance media collective as well as contributor to its seminal video journal Radical Software. Much of Ryan's theoretical work focuses on triadic behavior – the interrelation of three units or persons – codified by Ryan into the concept of "threeing" as well as the Earthscore Notational System which draws upon video to address issues of ecological sustainability. Paul participated in Documenta 13 with Threeing live sessions. "Paul Ryan's Threeing is comprised of situations in which three or more people create sustainable, collaborative relationships."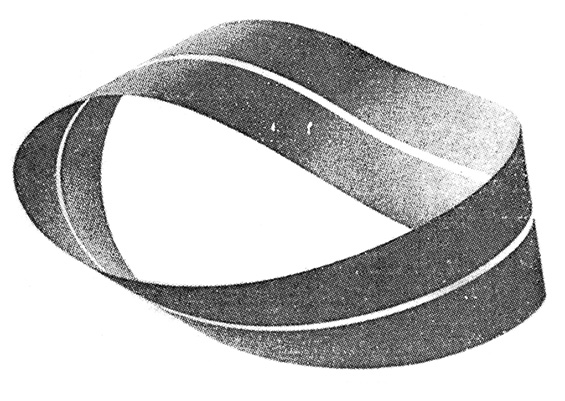 Kunstverein has invited Sevanne Kassarjian, a professional workshop leader who studied under Paul Ryan, to facilitate a number of sessions on Threeing. Sevanne Kassarjian: "The workshops will introduce you to the collaborative practice of Threeing and invite you to generate ways to make Threeing operative in your work and play. The workshops will combine theory and practice, communication and creativity. Participants will be expected to work with both abstract concepts and the embodiment of those concepts and learn to practice Threeing in both its verbal and nonverbal versions."
The various workshops/sessions on Threeing will be focused on movement, another on words and another on making a mark. On Sunday 15 March Sevanne will be holding sessions all day, as well as on Monday 16 March. There will be approximately 4 sessions held per day and one session that will take place on Friday 20 March, in the evening, at Galerie Juliette Jongma.
We invite artists, educators, theorists and everyone interested in exploring knew ways to collaborate. Please send an email to office@kunstverein.nl to show your interest in participating and your preferred day and time (feel free to choose more than one session):
March 15: sessions at 12:00; 16:00. Location: Ruyschstraat 4 III
March 16: sessions at 11:00; 14:00; 17:00. Location: Ruyschstraat 4 III
March 20: session starts at 19:00. Location: Galerie Juliette Jongma
On Saturday March 28 there will be a live talk with Berlin based artist Luis Berríos-Negrón, a core collaborator of Paul Ryan's Threeing at Documenta 13. His Threeing rugs, developed together with Paul, will be used and on view throughout the project. Information here: www.luisberriosnegron.org/ThreeingShedRugs.
More information from Paul's site: www.earthscore.org/themes
As well on the site, there is the entire lesson plan for how to participate and generate Threeing. Everything is open source and the idea is, once the parameters are understood, that people can interpret and take things where they want them to go.

Sevanne Kassarjian specializes in theatre based education and communication, surfacing opportunities in every interaction. Bringing the tools of improvisation and 20 years on the professional stage to bear on a wide range of themes, including cross-cultural communication, managing uncertainty, and creating learning organizations, Sevanne designs and conducts experiential education programs for corporate and non-profit organizations, supporting clients to expand their repertoire. She has worked with hundreds of independent clients and developed and delivered programs for organizations including the US Olympic Committee, Price Waterhouse Coopers, The House of Chanel, Coca-Cola, Miraval Resort, Global Business Network and the San Diego Police Department. She is the in-house coach in numerous organizations as diverse as American Express, the David Zwirner Gallery and Idealist.org. Sevanne holds a BA from Brown University and an MFA from the University of California, San Diego.
Sevanne Kassarjian and Paul Ryan met because of Paul's interest in the work of Gregory Bateson, Sevanne's grandfather. They discovered a mutual interest in re-examining the landscape of our interactions and began a long friendship in which Sevanne supports the spread of Paul's work on triadic relationships. Paul asked Sevanne to train the 23 people at Documenta 13 who would man Paul's installation for the entire summer exhibit.