Kunstverein's Store for Independent Publishing presents Paraguay Press
11 December 2010 – 6 February 2011
Opening: 10 December 6 – 8 PM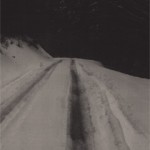 Paraguay is a co-operatively run, independent art publishing company based in Paris and managed by the group of artists, writers and curators behind castillo/corrales and section 7 books. Paraguay Press was conceived by this group in order to reclaim control of the means of creation, production and distribution of the books in which their work appear and to create a framework for producing publications with a growing number of artists, writers, and institutions. Each project developed by Paraguay Press looks carefully into the pragmatics of publishing, and, according to the nature of each publication, adapts each print-run and scope, deploys different printing devices, and considers various distribution strategies. But all depart from an understanding of the space of the book, considered not as a medium of documentation nor a vector of promotion, but as an act of translation and the extension of artistic, critical and curatorial thinking into a graphic, mobile, democratic and durable form.
**Please note that Kunstverein will be closed from 25/12/2010 – 02/01/2011**