After four days of hard networking and business card exchanging, join us on Sunday 26 November at 4 pm, for the presentation of the almost entirely sold out:
Oracles. Artists' Calling Cards
Edited by Pierre Leguillon and Barbara Fédier
Serving: Poor Man's Champagne
Artist Pierre Leguillon and independent curator Carrie Pilto will present the book and discuss the phenomenon of calling cards, which lay the foundations for a micro-history of social networks formed before the advent of Facebook.
This event is organized by Temporary Gallery. Centre for contemporary Art e.V., Cologne and hosted by Kunstverein.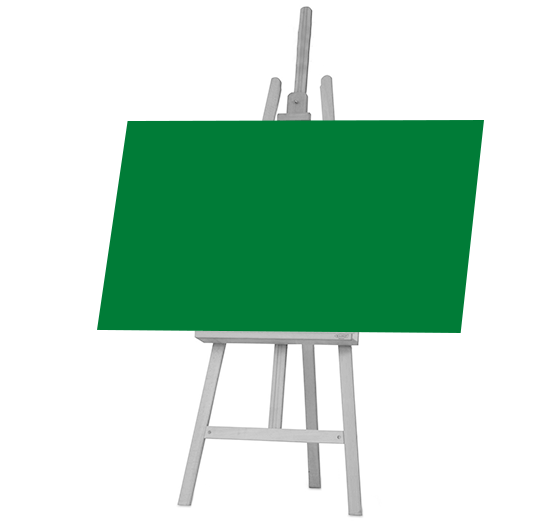 Oracles presents 123 calling cards of artists from the 18th century to the present day, facsimiled and inserted into the publication. Oracles follows the history of the calling card, the social context in which it was produced, and related historical narratives.
The carded artists include:
Absalon, Anni and Josef Albers, John Armleder, Iain Baxter, Larry Bell, Joseph Beuys, Joseph Binder, Max Bill, Pierrette Bloch, Rosa Bonheur, Irma Boom, Aglaüs Bouvenne, Constantin Brancusi, Marcel Broodthaers, Antonio Canova, Caran d'Ache, A.M. Cassandre, Chenue malletier, Iris Clert, Claude Closky, Le Corbusier, Silvie Défraoui, Sonia Delaunay, Fortunato Depero, Marcel Duchamp, A.R. Dunton, Céline Duval, Nathalie Du Pasquier, Yan Duyvendak, Daniel Eatock, Edward Fella, Sylvie Fleury, Schwestern Flöge, Piero Fornasetti, Hans Frank, Lene Frank, Emile Gallé, General Idea, Dan Graham, Wolfgang von Gœthe, Jean-Baptiste Greuze, Walter Gropius, Guerrilla Girls, Hector Guimard, Friedrich Haeffcke, Raymond Hains, Keith Haring, Raoul Hausmann, John Heartfield, Anton Herrgesell, Jean-Auguste-Dominique Ingres, Ray Johnson, Ana Jotta, Wassily Kandinsky, André Kertész, Martin Kippenberger, Paul Klee, Johann Adam Klein, Yves Klein, Július Koller, Joseph Kosuth, Yayoi Kusama, Carl Gotthard Langhans, Fernand Léger, Pierre Leguillon, George Maciunas, Robert Mallet-Stevens, Edouard Manet, Piero Manzoni, Christian Marclay, Filippo Tommaso Marinetti, Karel Martens, Annette Messager, Lucia Moholy, Piet Mondrian, Valérie Mréjen, Félix Nadar, Isamu Noguchi, The Offices of Jenny Holzer, Peter Nadin, Richard Prince and al., Yoko Ono, Claes Oldenburg, Nam June Paik, Francis Picabia, Adrian Piper, Emil Pirchan, Man Ray, Les ready made appartiennent à tout le monde®, Carl August Reinhardt, Gerrit Rietveld, Auguste Rodin, Edward Ruscha, Alexander Search, Willem Sandberg, Erik Satie, Gino Severini, Johan Gottfried Schadow, Egon Schiele, Oskar Schlemmer, Käthe Schmidt, Roman Signer, Alec Soth, Gertrude Stein and Alice Toklas, Jack Smith, Hélène Smith, Harald Szeemann, Sophie Taeuber, Karel Teige, Oliviero Toscani, Theo van Doesburg, Roman Vishniac, Andy Warhol, Weegee, Neill Whistler, Heimo Zobernig, Piet Zwart, Emmy Zweybrück Prochaska
With texts by:
Samuel Adams, Damarice Amao, Daniel Baumann, Stuart Bertolotti-Bailey, Géraldine Beck, Paul Bernard, Christian Besson, Christianna Bonin, Véronique Borgeaud, Marie de Brugerolle, Garance Chabert, Kyrill Charbonnel, Yann Chateigné, Manuel Cirauqui, Chiara Costa, Caroline Coutau, Jean-Baptiste Delorme, Carla Demierre, Dakota DeVos, Corinne Diserens, Eva Fabbris, Patricia Falguières, Arthur Fink, Sophie Gayerie, Kati Gegenheimer, Mark Thomas Gibson, Nicolas Giraud, Victor Guégan, Andrea Gyorody, Nastassja Haidinger, Dean Inkster, Aurélie Jacquet, Elisabeth Jobin, Vincent Jolivet, Moritz Küng, Angela Lampe, Charlotte Laubard, Anaël Lejeune, Quentin Lannes, Pierre Leguillon, Charlotte Magnin, Nicole Marchand-Zañartu, Valérie Mavridorakis, Aurélien Mole, Michael J. Moore, Adrien Mouginot, Christiane Mühlegger, Émilie Parendeau, Ying Sze Pek, Corine Pencenat, Mathias Pfund, Fabien Pinaroli, Raphaël Pirenne, Paulo Pires do Vale, Carrie Pilto, Frans Postma, Jeanne Quéheillard, Fabienne Radi, Ivan Ristić, Vincent de Roguin, Paul-Louis Roubert, Margot Sanitas, Gilles Saussier, Elana Shapira, Klaus-Peter Speidel, Friedrich Tietjen, Rebecca Topakian, Gesine Tosin, Xiaoda Wang, Christophe Wavelet, David Zerbib, Célia Zuber
Oracles. Artists' Calling Cards
Softcover, 320 pages, 123 color plates
20 x 26.5 cm
ISBN: 978-3-906803-16-6
Published by Edition Patrick Frey, 2017
Out of print, last three copies available at the event