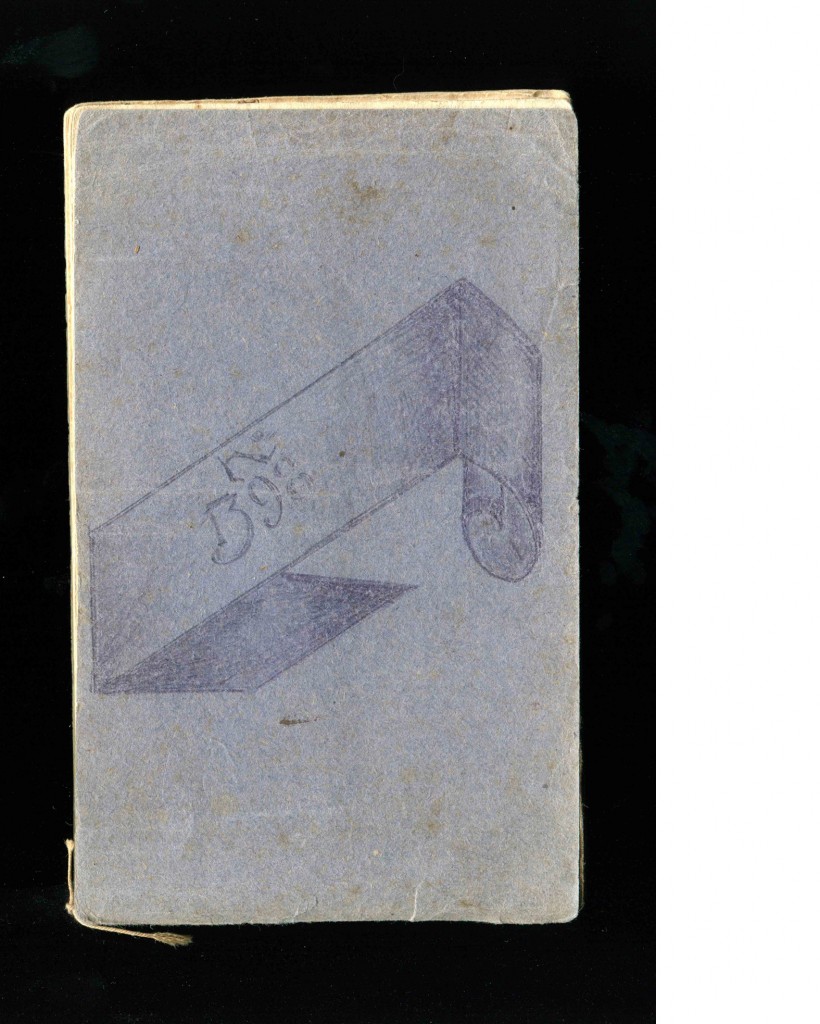 Hush Hush #4

IMAGINED MENU
Quanno tu mangiavi cor pensiero…*
*Quanno tu mangiavi cor pensiero… is a quotation from a poem written in Cellelager by a prisoner from Lazio. The regional dialect seems grammatically odd in Italian, and could be translated to English as 'When we ate with our minds' and/or 'When we ate thoughts'.
The fourth in the Hush Hush series, organized especially for the members of Kunstverein Amsterdam, Milan and New York, is an Imaginary Lunch with real food ­– arranged, hosted and introduced by Italian artist Leone Contini (1976, Florence). The eight plus-course menu is made from a selection of regional recipes that were collected in a notebook by Italian war-prisoners in Germany during the First World War. As such, the meal is a reflection of a (historic) community and (a national) identity. Served now, 95 years later, it can also be seen to reflect our current status quo, one riddled with crises and transformed by global migration.
In late 1917, the worst military debacle in Italian history began: the infamous 'Battle of Caporetto'. Between October 24 and November 19 countless soldiers were taken prisoner, and among them Giosuè Fiorentino, an 18 year-old Italian officer and the great uncle of Contini. From the Cellelager POW camp in northern Germany, these men who experienced displacement, despair and starvation, turned to imagined food to combat their misery. Food became an obsessive desire and an imaginary escape; it was the subject of endless discussions. Speaking about food was an attempt to turn a crowd of starving bodies into a community again, able to share memories from a previous life. In an attempt to humanize hunger, to reframe this primary instinct into a sort of – however virtual – conviviality, discussing meals also became a collective action of cultural resistance.
Giosuè Fiorentino recorded the oral recipes from his fellow prisoners – records of intimate fragments from family lives – and re-assembled them into two handmade sketchbooks, a patchwork of regional cuisine, from Friuli to Sicily. The cookbooks became an unintended ethnographic writing, picturing the cultural materiality of an 'imagined community' called Italy.
This action of resistance, conceived in the deep darkness of the First World War, will be turned into a real, collective action in the form of a Sunday lunch on the 7th of April.
Time: 1pm until 4.30pm
Location: We will gather at Kunstverein to walk to the restaurant.
Reservation: Seeing as space is limited, please make reservations before the 3rd of April at office@kunstverein.nl. The eleven course menu will cost EUR 25.10 per person, the exact price of production only. As this meal is being prepared especially for those invited, we kindly ask you to keep your reservations.
Kunstverein
Gerard Doustraat 132
1073 VX Amsterdam
Please note that this is a members-only event, if you don't want to miss it, it's time to become a member.
Imagined menu is developed in collaboration with Kunstverein Milan and generously supported by the City Council of Amsterdam, District South and AFK (Amsterdam Fund for the Arts) and Kunstverein's (gold) members.