Please join us for the book launch of Hand Reading Studies by Valentina Desideri, Friday May 19, from 5 pm onwards.
Hand Reading Studies is a collection of conversations, readings and writings that proliferated from A Studio in Hand-Reading: Charlotte Wolff, an exhibition by Valentina Desideri that took place in Kunstverein, Amsterdam from 23 May to 25 June 2015.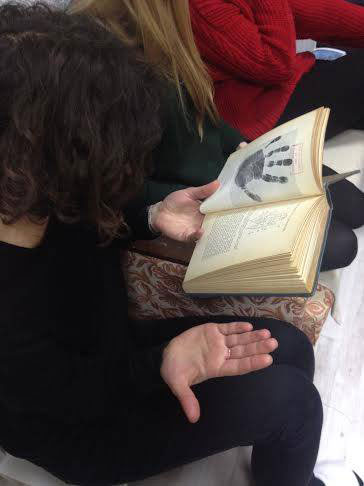 For A Studio in Hand-Reading: Charlotte Wolff Desideri transformed Kunstverein's space at the Gerard Doustraat into a Studio – a place that generates knowledge through different modes of being together. Throughout the exhibition, Desideri invited participants as well as visitors to gather for readings and in study. The Studio – and its bar – were open for readings during Kunstverein's regular opening hours and punctuated by weekly contributions to the study by the invited guests and artists.
The publication we are presenting now picks up where the project left off, bringing together a variety of materials and publications that were generated in or reverberated from the Studio, with contributions by Dr. Charlotte Wolff, Anthony Blunt, Céline Condorelli, Denise Ferreira da Silva, Jessica Warboys, Jason Dodge, Mia You, Christian Hawkey, Annick Kleizen, and Valentina Desideri.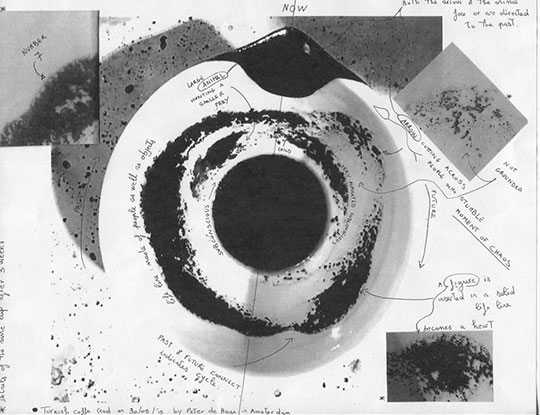 In the framework of Salon Hang Desideri will reactivate the Studio for the duration of one afternoon. Desideri will be joined by fellow readers Mia You and Annick Kleizen to provide readings and/or experiment on possible ways of reading whatever question, object, text or crisis anyone would need a reading for. You are equally welcome to join as a reader or to pose a question.
The readings begin at 5 pm and at 7 pm the book will be launched, with readings and drinks.