Glenn Lewis8 March – 3 May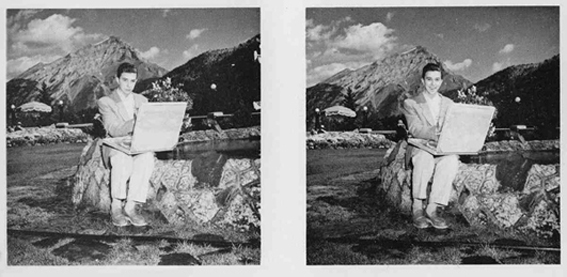 6 March, 8 pm – Stedelijk Museum Amsterdam talk (reservations via office@kunstverein.nl before March 3)
8 March, 4 pm – members only preview
20–22 March SPF (Spring Performance Festival) in collaboration with Galerie Juliette Jongma
20 March, 10.30 pm – Glenn Lewis's synchronized swim performance in the Mirandabad and the opening of BOB'S YOUR UNCLE with special host Robert Wilhite
Glenn Lewis has been working for close to six decades; he has appeared in some two hundred solo and group exhibitions. Studying ceramics under Bernard Leach, the well-known studio potter whose practice combined Western and Eastern crafts and philosophies, inspired in Lewis an abiding interest in simple forms, in botany and horticulture, in food preparation and the everyday aspects of life. Lewis's work has extended to photography, film and video, ceramics, poetry, collage, sculpture, correspondence, horticulture and performance, and it embraces street parades, craft fairs, paper burnings, cooking demonstrations and a wide range of measurings and mappings.
Swimming performance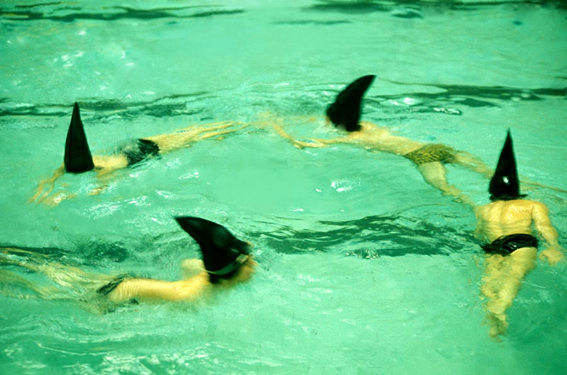 In 1970 Glenn Lewis created the mail-art exchange group known as the New York Corres Sponge Dance School of Vancouver—part of a network of artists that included General Idea in Toronto, Ant Farm in San Francisco and the New York Correspondence School under Ray Johnson. The NYCSDSOV camouflaged its meetings as performances at the Vancouver Aquatic Centre, public events witnessed by bemused fellow swimmers, featuring synchronized aquatic routines and shark fin swimming caps designed by Kate Craig (a co-founder of the Western Front).