Eau de Cologne magazines
–
5 September – 4 October 2014
Opening: 4 September 7-9pm

–
In February 1983, Monika Sprüth opened her first gallery in Cologne. Advocating the talents of then-emerging artists Jenny Holzer, Barbara Kruger, Cindy Sherman and Rosemarie Trockel, Sprüth countered a "Cologne over-run by male artists" with a gallery focused on women. Emblematic of this perspective is Sprüth's publishing venture Eau de Cologne: an "effervescent, shape-shifting magazine, featuring almost exclusively women artists and art practitioners – which she published, with accompanying exhibitions, three times between 1985 and 1993".
The presentation at Kunstverein of these historic publications prefaces the EAU DE COLOGNE event, which will be held on September 27.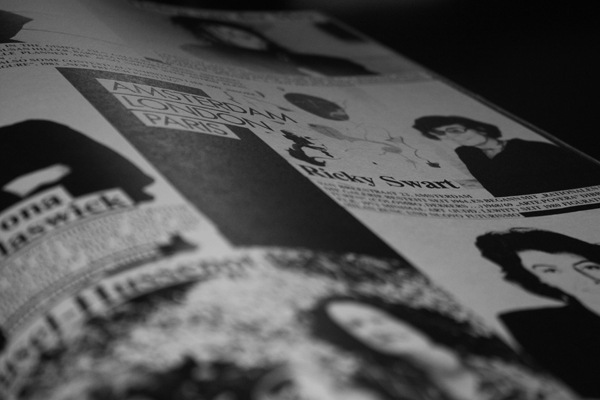 Kunstverein wishes to thank its (Gold) members and Stadsdeel Zuid. Special thanks to Monika Sprüth and Ahrend.