Join us this Thursday May 12 for the presentation of Fig. 3 with Nerijus Rimkus (LT)
Doors at 7.30 p.m.
Serving Ouroborus Liliaceae / Cruciferae
The third event in a series presenting one of the missing flowers of the final flower arrangement of blooming vegetables. Each event is an allegory presenting the ongoing research on the fine line between aesthetic assumptions and functional use.
*Fig. 1: June 3 2015, Blooming Radish. Fig. 2: October 10 2016, Final Flower Arrangement.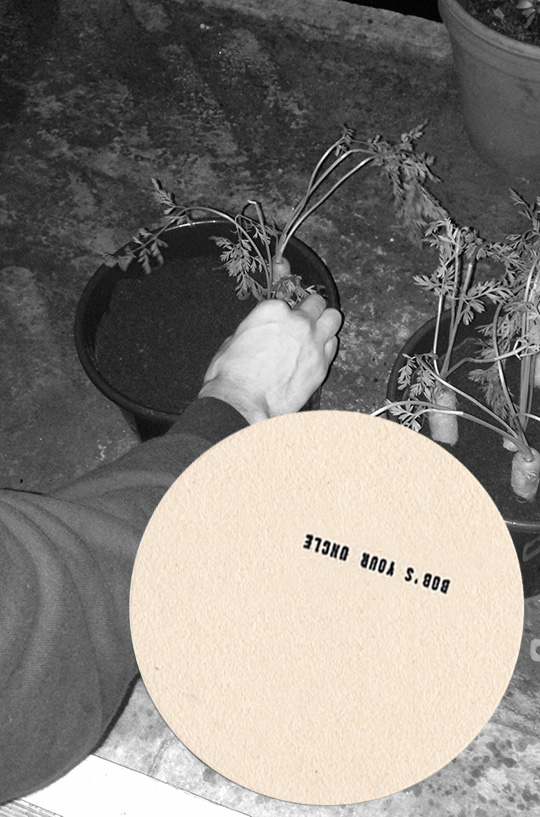 For the occasion Kunstverein is presenting the second postcard in its series. It will be for sale at Kunstverein or can be ordered via office@kunstverein.nl
Kunstverein wishes to thank its (Gold) members and Stadsdeel Zuid.
BOB's YOUR UNCLE is designed by Robert Wilhite, open every Thursday or Friday, and brings you a special host and special servings each week. Reservations: bobsyouruncle@kunstverein.nl