Join us Sunday 6 March for BYU #41: Ian F. Svenonius performs ESCAPE-ISM
Doors open at 5.30 p.m.
Serving: The Last Word
And with an introduction by Experimental Jetset
ESCAPE-ISM is a found-sound dream-drama performed by singer, author, filmmaker and talk show host, Ian F. Svenonius (known from Chain & the Gang, The Make-Up, Weird War, Soft Focus, etc.) on the occasion of the release of his new book of essays and stories, Censorship, now!!
ESCAPE-ISM is a live collage, a ritual offering to the fractured landscape of AM radio. A broadcast of doppler radar weather reports, drums, electric guitars, electro-magnetic tapes, eye-in-the-sky traffic reports, game-time sportcasts, guest appearances, live interviews, machines, sermons, sickening sounds, stolen samples world news and many opinions.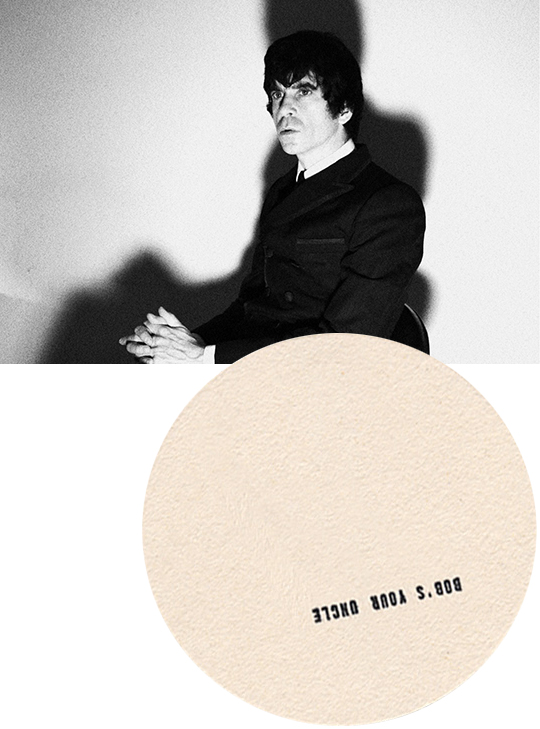 "Censorship Now!! is reorganizing people's ideas about censorship, Ikea, documentary filmmaking, the Berlin Wall, the film Heathers, the twist, the frug, the mashed potato, shaving one's body, Apple, Inc., Nordic functionalism, the supposed benevolence of Wikipedia, hoarding, college rock, the origins of the Internet, and more." – Akashic Books
Please note that space is limited.
KV Members have priority.
BOB's YOUR UNCLE is designed by Robert Wilhite, open every Thursday or Friday, and brings you a special host and special servings each week. Reservations: bobsyouruncle@kunstverein.nl