Join us this Thursday 28 January for BYU #38: Gerard Herman
Experimental, solo-concert with instruments from Gerard Hermans personal collection of household objects — selected on account of how they sound, not how they look.
Doors open: 7.30 p.m.
Serving: Speak Low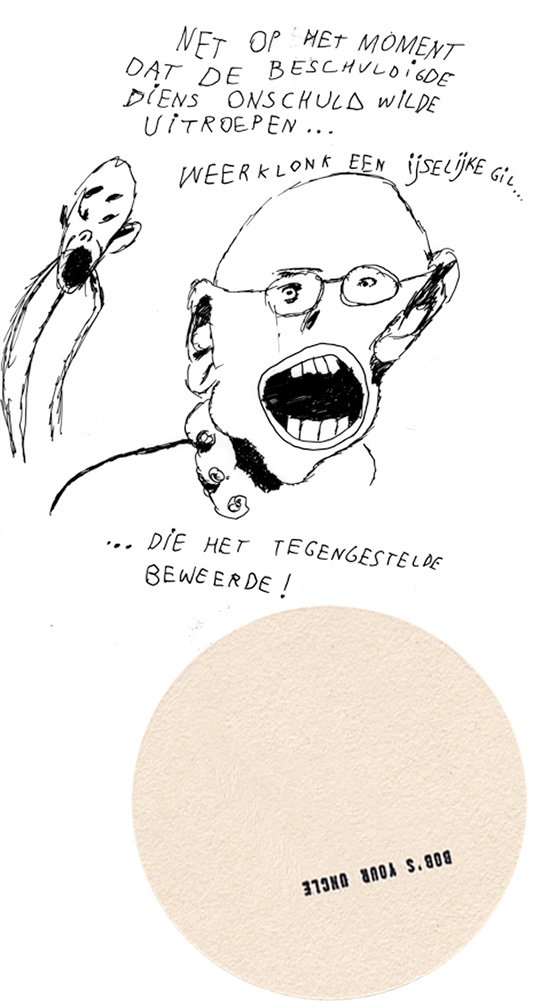 Gerard Herman (BE, 1989) is an artist based in Antwerp. His work focusses on language and the absurdities of every day life – his observations are put into works of various form and media. Herman is also one-half of the publishing house Groepdruk as well as tutor at the graphics departement in KASK, Ghent.
BOB's YOUR UNCLE is designed by Robert Wilhite, open every Thursday, and brings you a special host and special servings each week. Reservations: bobsyouruncle@kunstverein.nl