Join us this Thursday for BYU#37 with Glenn Ryszko
14012016.vid – a quadraphonic sound piece on intimacy.
Doors open: 7.30 p.m.
Evening starts at 8 p.m. with a short screening followed by the performance
Serving: specialized beers marked for the occasion by Lotte Schröder.
Live stream: 20 hrs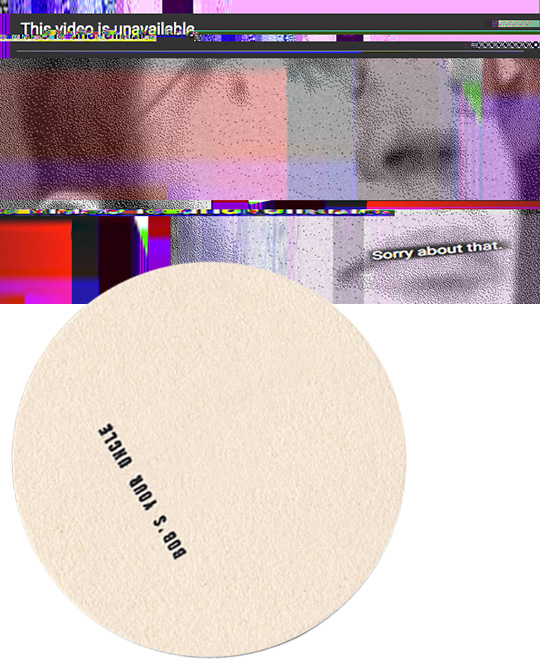 What does intimacy mean for a community that shares personal information via the internet like it was sharing a sandwich? How does this exchange function in its online surrounding and how does it reflect upon exchange offline? These questions form the starting point for the sound piece made for this intimate gathering. By ripping, analyzing and combining audio fragments from YouTube videos in which people share their very private thoughts with – potentially – millions of viewers, Glenn Ryszko focuses on a specific sort of interchange. 14012016.vid is a documentary on human behavior that varies in intensity from the extremely personal to the extremely random.
BOB's YOUR UNCLE is designed by Robert Wilhite, open every Thursday, and brings you a special host and special servings each week. Reservations: bobsyouruncle@kunstverein.nl