Please join us this Friday at BOB's YOUR UNCLE for 'Curse of The Walking Techbane'
Doors open at 19.30
Talk begins at 20.00
Serving the Gremlin
Mathew Kneebone will talk about how experiencing a sequence of technical problems can lead to forms of superstitious behaviour. Supposedly able to short circuit electrical systems, magnetise objects, and block wireless signals, a Walking Techbane is someone who believes that their ongoing issues with technology are beyond coincidence.
Together with the talk will be a display of works by the artist.
Mathew Kneebone is an artist and former researcher at the Jan van Eyck Academie. Amongst his interests are the methods that end-user's adopt to cope with technological issues. His work addresses our relationship to technology through historically tracing examples of innovation, planned obsolescence, black boxing, and user-level anxieties.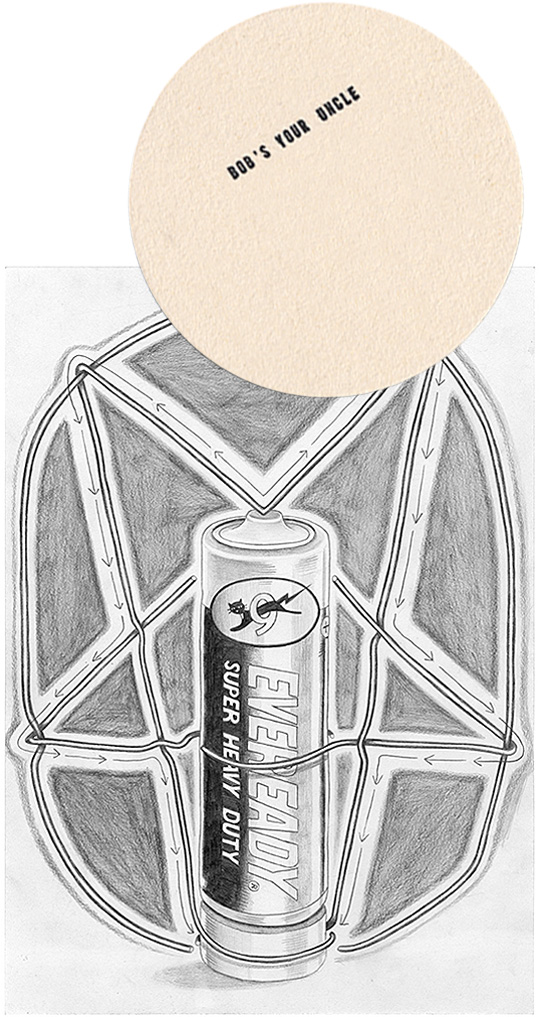 BOB's YOUR UNCLE is designed by Robert Wilhite, open every Thursday, and brings you a special host and special servings each week. Reservations: bobsyouruncle@kunstverein.nl