Please join us this Friday at BOB's YOUR UNCLE for Date Night #3: GAME ♠ WAR ♥ LOVE featuring Jay Tan in a busker-inspired bodily communication.
Doors open at 19.30, performance will happen unannounced.
Serving: Endless Love (ft. Mariah Carey)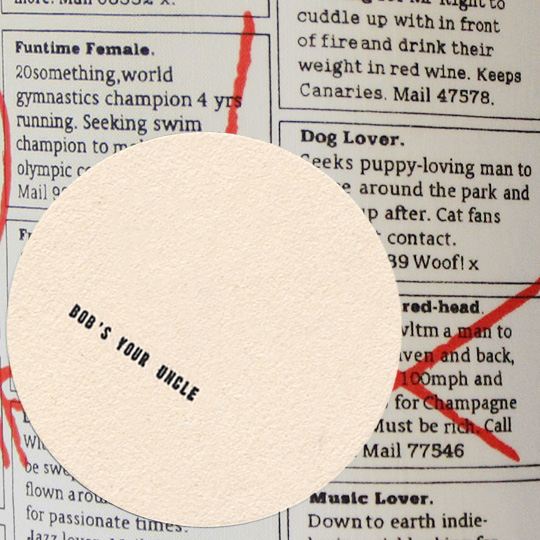 Jay Tan is currently, next to her usual practice, exercising repressed dreams of being a magical, french, butoh, acrobat (not unlike her fantasised version of Denis Lavant) and trying to tell people how she feels by talking less.
Date Night is inspired by the triangle of forces GAME ♠ WAR ♥ LOVE, mainly inspired by the special ménage between Michelle Bernstein and Guy Debord, but recurrent more or less unconsciously in all kinds of relationships and love affairs. With the aim of unveiling artists' personal lives, side practices, dreams, habits or hobbies as connectivity catalysts, Date Night presents them in a space ruled by a common awareness of the attendees, which is that they might have the possibility to fall in love anytime, even during the same evening.
Emma Panza is the instigator of Date Night.
BOB's YOUR UNCLE is designed by Robert Wilhite, open every Thursday, and brings you a special host and special servings each week. Reservations: bobsyouruncle@kunstverein.nl