Please join us this Thursday 30 April, 7–10 p.m. for Mime Radio, the launch.
Expect music and stories.
Serving: Amateur Delight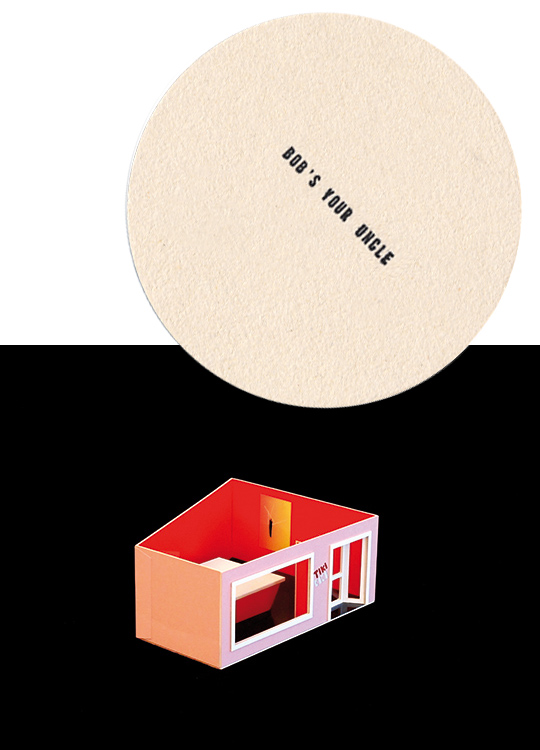 Mime Radio was performed and written orally by French artist Benjamin Seror at a series of events over a two-year period, then transcribed and edited into a novel. The story revolves around a cast of eccentric characters, who meet at the Tiki Coco, a bar in Los Angeles that holds "Challenging Reality Open Mic" nights for amateur inventors and performers. Eventually, the protagonists get caught up in trying to help Marsyas, a character from ancient Greek mythology that lost his body after being defeated in a music contest against the god Apollo, to recover his voice, his very ancient voice. Unbeknownst to them, this recovery unleashes a disaster… Mime Radio is a novel about how language and perception can be one and the same.
Mime Radio by Benjamin Seror is Edited by <o> future <o> and published by: Bat; Adéra; CRAC Alsace; Kunstverein, Amsterdam; and Sternberg Press.
ISBN 978-3-95679-151-2
€ 20
BOB's YOUR UNCLE is designed by Robert Wilhite, open every Thursday, and brings you a special host and special servings each week. Reservations: bobsyouruncle@kunstverein.nl