Please join us Thursday 5 February for the radio feature
If loving you is wrong, I don't wanna be right #3 by Kerstin Cmelka.
A live DJ set and radio broadcast exploring female emotional desires and their attempts of expression in pop music.
Doors open at 7 p.m.
The set starts at 8 p.m.
Serving Negroni Cocktail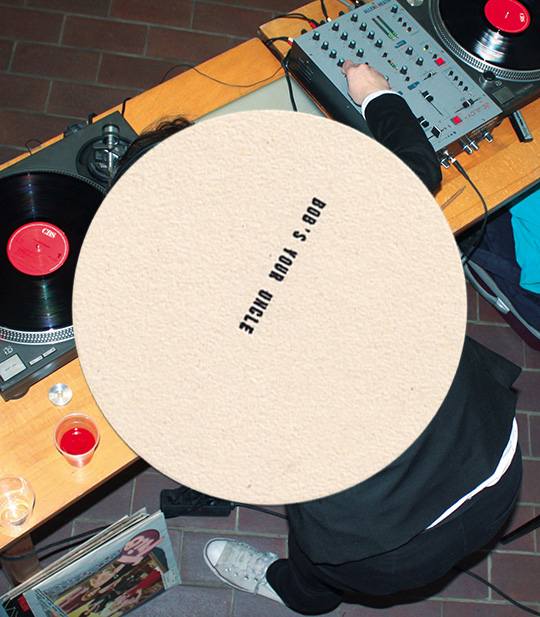 and
This Thursday BOB's YOUR UNCLE's newest franchise, the BOB's YOUR UNCLE SPORTS BAR* in Bergen, Norway, will be hosted by Swedish artist Tobias Karlsson. The evening will feature pink cocktails, a soundtrack of 50's love songs, and a re-enactment of one of Karlsson's slam poetry performances from the 90's.
*Appropriated by Amsterdam-based artist Carl Johan Högberg, BOB's YOUR UNCLE SPORTS BAR is part of the exhibition "Shuttlecock, feat. Bob's Your Uncle Sports Bar" at Hordaland Art Centre, curated by Anthea Buys. Read more about the exhibition here.
The Performance Programme at Ellen de Bruijne Projects and BOB's YOUR UNCLE is curated by Dorothé Orczyk.
10 January – 28 February 2015
BOB's YOUR UNCLE is designed by Robert Wilhite, open every Thursday, and brings you a special host and special servings each week. Reservations: bobsyouruncle@kunstverein.nl