Kunstverein and de Appel arts centre present:
BOOK TOUR, 6 February 2011, 14.00–20.00
On the occasion of the launch of various new publications, a series of presentations and talks will be organized throughout the city.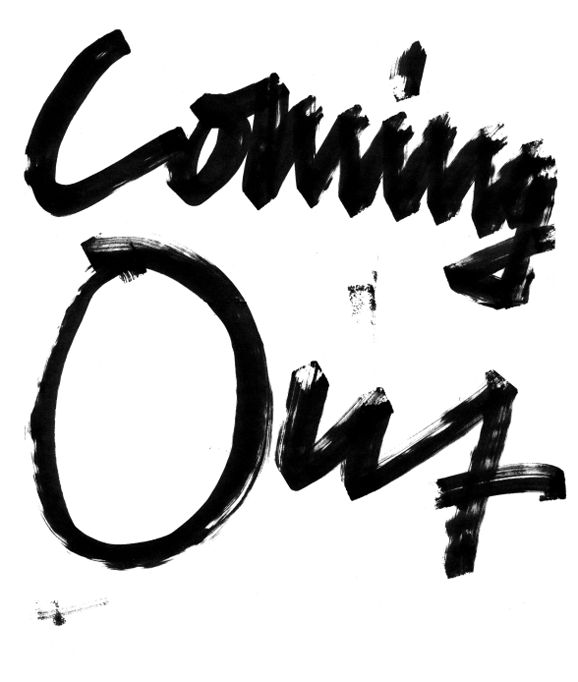 PROGRAM
14.00–16.00
Kunstverein and de Appel present:
The Encyclopedia of Fictional Artists + The Addition
Location: Ambassade Hotel, Herengracht 341
First published nearly a decade ago, and now translated into English for the first time, The Encyclopedia of Fictional Artists is a project by author and editor Koen Brams, for which he commissioned and compiled an anthology of imaginary biographies based on the numerous artists invented by writers across the centuries, from the beginning of the seventeenth century to the present. The Addition is Krist Gruijthuijsen's editorial answer to the Encyclopedia, in which he invited more than 20 artists to reflect on the aspirations and ideals of encyclopedias by autonomously deconstructing the notion of fiction.
Over the course of two hours, the audience is invited to book a private meeting with the Encyclopedia's 'spokesman'.
16.00–18.00
De Appel presents the first monograph of Valérie Mannaerts
An Exhibition-Another Exhibition.
Location: de Appel's Boys' School, Eerste Jacob van Campenstraat 59
On view: Diamond Dancer, a total installation with a selection of uninhibited and disparate objects by Valérie Mannaerts
In her work Valérie Mannaerts extends the medium of collage to spatial objects. She examines the physiognomy of things and questions the relationship between organic and inorganic forms, the autonomy of objects and the stories concealed by them.
In 2010 Valérie Mannaerts built an eclectic sculpture park named Blood Flow at Extra City (Antwerp). This exhibition and Diamond Dancer form the basis for Valérie Mannaerts' first monograph, which she conceived as an extended catalogue that contains many images and thoughts on her work including an essay by Anselm Franke and a discussion between Valérie Mannaerts and Ann Demeester.
On the occasion of the book presentation, a conversation will take place between the artist, Ann Demeester and Anselm Franke.
Valérie Mannaerts will also sign copies.
18.00–20.00
Kunstverein Amsterdam, Milan and New York present Ginger&Piss #2,
I'm On Your Side and On View, Worldwide for the Month Of
followed by a performance by Nils Bech
Location: Kunstverein, Ruyschstraat 4 III
As a collaborative model, Kunstverein will, together with its sister organizations in Milan and New York, present three new publications:
Ginger&Piss #2
Gay is the subject of the second issue of Ginger&Piss (Kunstverein's occasional in-house magazine) and continues the magazine's flirtation with all-purpose (non) themes. As a verb and as an expression (and maybe even a curse) Gay may appear less one-dimensional than Loud (Ginger&Piss' first theme). Flamboyantly exhibited as internal swagger and compulsive paranoia, the articles in this issue continue Ginger&Piss' journey towards immaculate speculation.
I'm On Your Side
The publication I'm On Your Side functions as part four of a project by Heman Chong for Kunstverein (Milano). Consisting of three separate essays by Alessandra Poggianti, Andrea Wiarda and Katia Anguelova, co-directors of Kunstverein (Milano). I'm on your side unfolds as a collection of thoughts about the introduction of a node into the cultural landscape of Milan. Alongside their independent sections, a floating world of images is re-located through their intervention, selected from God Bless Diana, a series of images Chong produced between 2000-2004.
On View, Worldwide for the Month Of
Kunstverein (NY) launches its 2011 Calendar in which 12 artists were asked to contribute a new work. These twelve collected works constitute a yearlong exhibition inserting itself into administrative offices, apartments, and studios around the world.
With contributions by a.o. Josephine Meckseper, Kathy Garcia, Michael Smith, Dexter Sinister and Judi Werthein.
19.00
Performance Nils Bech
After one and a half years of exciting events at Ruyschstraat 4III, Kunstverein embarks on a new adventure: Kunstverein is moving to a ground floor shop location and opens its brand new doors at Gerard Doustraat 132 on March 11th.
To mark this historic event we end the evening of BOOK TOUR with a performance by Nils Bech.
Nils Bech (NO) has devised his own unique path as a persuasive performer through the world of contemporary art. A classically trained singer, he has managed to tap into the best of both worlds. His fragile yet flamboyant presence magically transforms each hosting venue into an intimate experience.