There's only two Alex Bailey's25–29 June 2014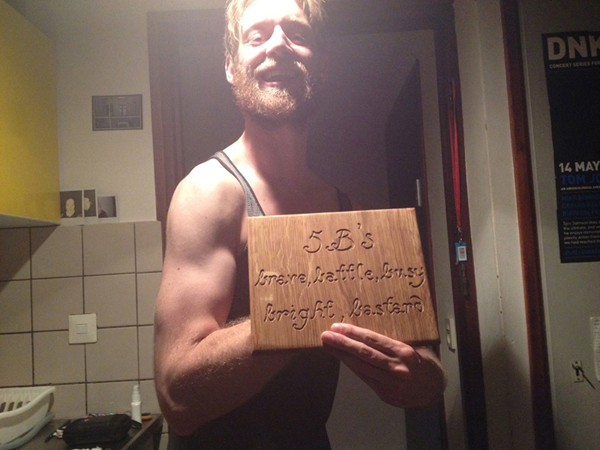 Dear Maxine
I imagine you're duly impressed, if not 'weak at the knees' by the photograph i've attached. It also shows TWO of the works i'll be exhibiting. I consider the show as 'stuffing works' down every orifice of the space. Much like a Gang Bang.
Kindest of Regards
Alex Bailey
The exhibition features work from Michael Bailey (UK), Alex Bailey (UK), Robert Chilton (UK), A Donkey (NL) and an amateur painting from deceased footballer George Best (NI).
Friday 27th June, 7pm, performance at Café Van Wou, Van Woustraat 25.
There's only two Alex Bailey's is part of A Festival of Choices, Master of Fine Arts Graduation 2014, Sandberg Instituut, 25–29 June 2014, various locations throughout Amsterdam. A Festival of Choices emphasizes upon the relationship and choices made between the graduating student and the diverse range of institutions and organizations offered within the cultural landscape of Amsterdam. For more information and the full program, please check www.festivalofchoices.nl