New York Art Book Fair 2010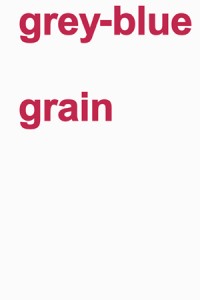 Kunstverein will present the new publication grey-blue grain by Adam Pendleton, which comprises of a series of writings used and appropriated in previous works and performances. In conjunction with the publication, stacks of ceramic black cubes are on display, functioning as a materialization of an abstract alphabet – A phenomenological meaning-making device. The cubes, all of part of the piece untitled (small black cubes) are, like separate letters of an alphabet, individually for sale.
The whole will function as an ephemeral installation that also "hosts" Kunstverein's other publications, on view and for sale amidst the black cubes.
Adam Pendleton composes formal templates in which he slots information, shifting language, forms and images into an arena of artistic inquiry. Practicing extreme freedom of reference and quotation, as well as a rejection of conventional hierarchies among sources, Pendleton establishes new referential devices and displays in which he exploits the easy-psychology of biographical readings, rendering language and image both concrete and contingent.
The NY Art Book Fair, November 5–7, 2010
Preview: November 4, 6-9 p.m.
MoMA PS1, 22-25 Jackson Ave. at the intersection of 46th Ave., Long Island City, New York
Free and open to the public:
Thursday, November 4, 6-9 p.m.
Friday & Saturday, November 5 & 6, 11 a.m. – 7 p.m.
Sunday, November 7, 11 a.m. – 5 p.m.