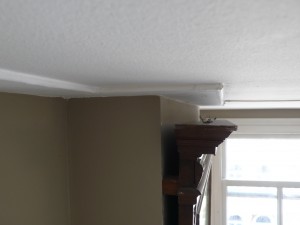 Nedko Solakov
"High Level Margins With A Catalogue"
18 September – 21 November 2010
Special private view as part of Kunstverein's Benefit event
18 September 20.00–23.00
Kunstverein will celebrate its first anniversary with a special commission by Nedko Solakov entitled High Level Margins With A Catalogue.
Hailing from Sofia as one of Bulgaria's finest, Nedko Solakov's artistic practice is best described as a hurricane of wittily and often with humor constructed stories that poetically, politically and institutionally criticize their surroundings. Solakov is mostly known for his (tiny) handwritten comments that are often displayed in spaces, which at first appear to be empty. Playing with the viewer's expectations is a particular goal in Solakov's work in which the viewer is often obligated to knee, bend or perform other movements to be able to read the comments up close.
To come full circle, Kunstverein has invited Solakov to view the architecture of the space from literally a higher level, namely the ceiling's margins. Barely readable tiny writings and drawings form a story that represent the artist' spirit within the space.
The catalogue will function as key to exhibition, as it thoroughly and conveniently represents all the stories as seen from the above, with close-ups of the little scenarios and the now perfectly readable texts.
The viewer will therefore experience the "bare" architecture of the space, only this time lead by an imaginary world.