Ian Wilson
9 Oct. – 9 Nov. 2009
Kunstverein is pleased to present an exhibition and Discussion by Ian Wilson.
Kunstverein is housed in an 19th century private apartment in a monumental five storey residential house in Amsterdam with, one could say, a long-standing cultural history. Always closely connected to art and its production, the first owners of Ruyschstraat 4 were infamous for their efforts during WWII in sheltering artists threatened by the Nazis. Following these cultural Samaritans, for years the fourth floor housed the studio to the City's Official Sculptor. Today, with its original architecture virtually intact, Ruyschstraat 4 III & IV is the home of Dutch artist Germaine Kruip.
With such deep-seated links to the private and the public cultural domain safely nestled in its very location, Kunstverein plays with the possibilities of pushing the borders of institutional frameworks by introducing a 'salon' structure. Due to its unconventional (intimate) make-up Kunstverein allows alternative methods in presentation and hosting, whereby dialogue is key. The program will responds accordingly, mirroring the ingredients of its inception: at its core are the notions of commitment and self-organization.
It seems only befitting then that Kunstverein opens with an exhibition by Ian Wilson in whose work Kunstverein would like to see its mission reflected; to explore relationships between the viewed – or discussed – and the viewer and the topical urgency of such interaction.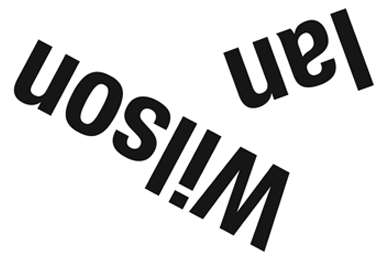 'Ian Wilson (°1940, South Africa) is one of the mythical figures of conceptual art. In 1968 he decided to take his ideas about visual abstraction into the invisible abstraction of language, along with a number of other artists such as Lawrence Wiener, Joseph Kosuth, Robert Barry and Art & Language. But Ian Wilson went furthest in the dematerialization of art. He wanted to speak instead of making things.' *
The exhibition comprises two works from the late 60's, as well as a Discussion held prior to the opening.
Red Rectangle (first named Untitled) originates from 1966 as part of a series of monochrome paintings. During this period, Wilson's artistic explorations were based entirely around the monochrome and in questions relating to perception and painting. In 2008, more than 40 years after their creation and loss, Wilson decided to reconstruct three of these monochrome works for an exhibition at Jan Mot Gallery.
Circle on the Floor (1968) is one of Wilson's very last physical works before his investigations turned to the notion of oral communication as a form of art. Following careful instructions, a chalk circle is drawn directly onto a floor, 1/2 an inch thick and circumscribing an area of about six feet in diameter. The circle can be drawn everywhere, at anytime, and still remains the same. It thus examines its own abstract intangibility.
The exhibition is befitting for an additional reason, as Red Rectangle has been newly acquired by Germaine Kruip herself. In this manner, public, private, history, commitment and urgency come full circle, at this the first exhibition at Kunstverein.

Kunstverein wishes to thank Jan Mot, Stichting Egress Foundation, Chaz, Eindhoven and its Gold Members for their generous support of Ian Wilson's Discussion held on the 7th of October at Kunstverein. Without their help this event would not be possible.
*From Oscar van den Boomgaard's interview with Ian Wilson, 2002.